The Goldglass Story
Just like our machines, we are relatively small in size but great in innovation, productivity and efficiency. From a relatively anonymous family venture, we have grown into a worldwide success, with sales of millions in just four years since the debut of our first painting machine, the M.R.C-2150. We live glass, and just like everything else in our lives, we're always growing, always improving ourselves, always looking for the next breakthrough.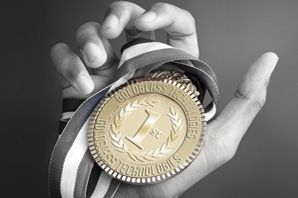 Founder Zami Goldstein first entered the world of glass in the late 90s as an artist, when he opened what later became the largest glass art studio in Israel. His first machines were custom made per client requests and needs. The road to industrial machinery was not far off. Years of professional experience in electric machinery and a love for glass, combined with his profound understanding of the process and technical ingenuity have led him to the creation of revolutionary equipment, fit for glass finishing at any volume and quantity and for every use.
Goldglass is his dream come true: a proven working solution for turning a once complex, expensive and unwieldy routine into a clean, easy to use, affordable and economical process.
The Goldglass Family
Zami Goldstein
Founder and Co-CEO - Electronic & Mechanical engineer, a master machine designer and builder, with reach experience in mechanizing the glass industry in Israel, as well as providing service and technical support to various glass processing enterprises.
Moran Goldstein
Co-CEO – BA in Economics and Management, past experience in banking and the capital market, a former lieutenant in the IDF.
Gadi Peretz
VP Marketing and Business Development– MBA (cum laude) from the University of Manchester, over 25 years of international marketing and business development experience, an expert in mentoring and training companies and management teams.
Chen Goldstein
R&D Manager – Programmer, planner and draftsman, manager of programming and development in Goldglass.