Our Products
GOLDGLASS has long been at the forefront of glass finishing, with revolutionary machinery at affordable prices. We truly are changing the face of glass. Our machines are fully automatic, versatile, advanced and reliable with a significantly higher production rate.
✚ COMPLIMENTARY TECHNOLOGIES
All of our machines can be fitted with complimentary parts that take glass processing to the golden standard and beyond. Among these you will find the ceramic paint kit, extensions, and our innovative Frame Coating software.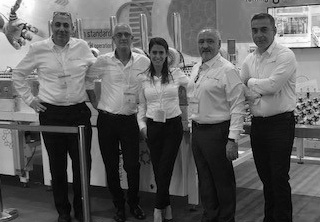 The Goldglass Story Leading with technology
Goldglass Technologies is a global leader in product development, manufacturing solutions and automation control for the glass processing industry. Our vision is to constantly invent new technologies that save time and energy throughout the production process, while creating fully sustainable products for the glass processing industry.
We live glass, and just like everything else in our lives, we're always growing, always improving ourselves, always looking for the next breakthrough.